9 products
Product Description
Overview:
Anti-fall | heat dissipation and easy installation

Built-in aromatherapy tablet
Comfortable and natural fragrance experience
Contains marine fragrance aromatherapy tablets, unobtrusive and unique personality

Aromatherapy can change your mood at any time
Aluminum alloy mobile phone case with a simple body and a fragrance tablet to obtain a longer-lasting elegant fragrance while using the mobile phone Smell experience The visual and olfactory collisions ingeniously trigger emotional changes instantly

Ultra-thin and non-inductive
Borderless design with a real bare-metal feel
The ultra-thin thickness is only 3mm, and it is as thin as a bare phone.

Heat dissipation without hindrance
Same cooling design as for Mac Pro
CNC fine drilling, the same design as for Mac Pro greatly improves the ventilation effect while reducing weight

Easy to assemble and disassemble
One pull and one push to install it is so simple
The phone case can be opened by pulling up and down, and the installation can be 
Product information:
Color: gray, silver
Function: heat dissipation, anti-wear, anti-fall, anti-fingerprint
Material: Metal
Color classification: Silver Gray
Style: Hard Case
Style: Creative
Applicable models: iPhone14,iPhone13,iPhone13 Pro,iPhone13 Pro,iPhone14 Pro,iPhone14 Pro Max
Process: Hollow
Non-Apple brand products, compatible with IPhone models
Packing list:
Phone case * 1pc 
Product Image:

Product Description
Product information

Body material: ABS + PC
Battery capacity:10000mAh
Input:5V / 2.1A (MAX)
Output:5V / 2.1A (MAX)
Power:37WH/3.7V
Battery display: Front display
Input Interface: USB Type-C/ Micro USB
Battery Type: Lithium Polymer Battery
Product Size: 80*80*20mm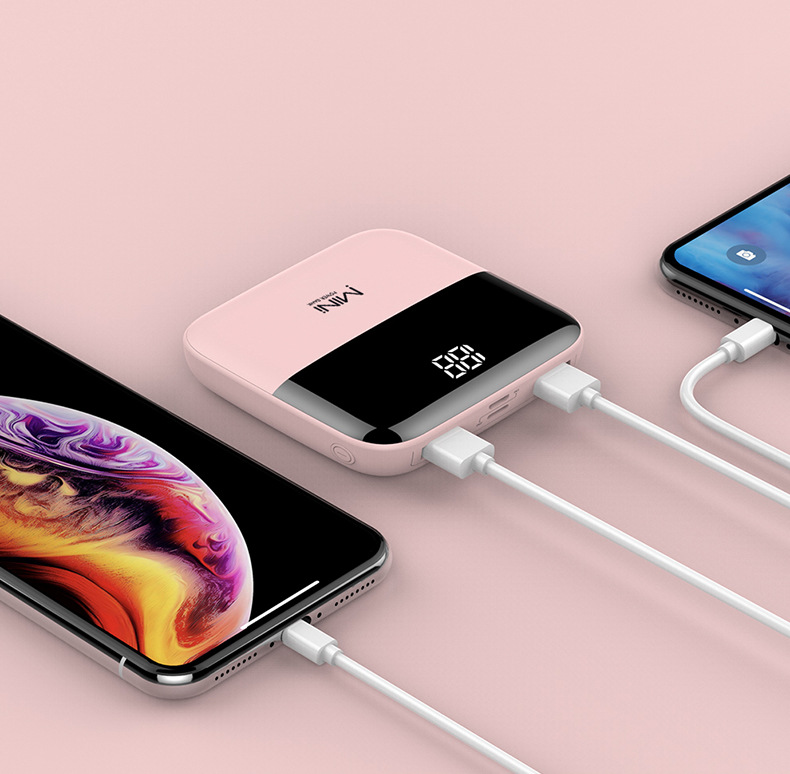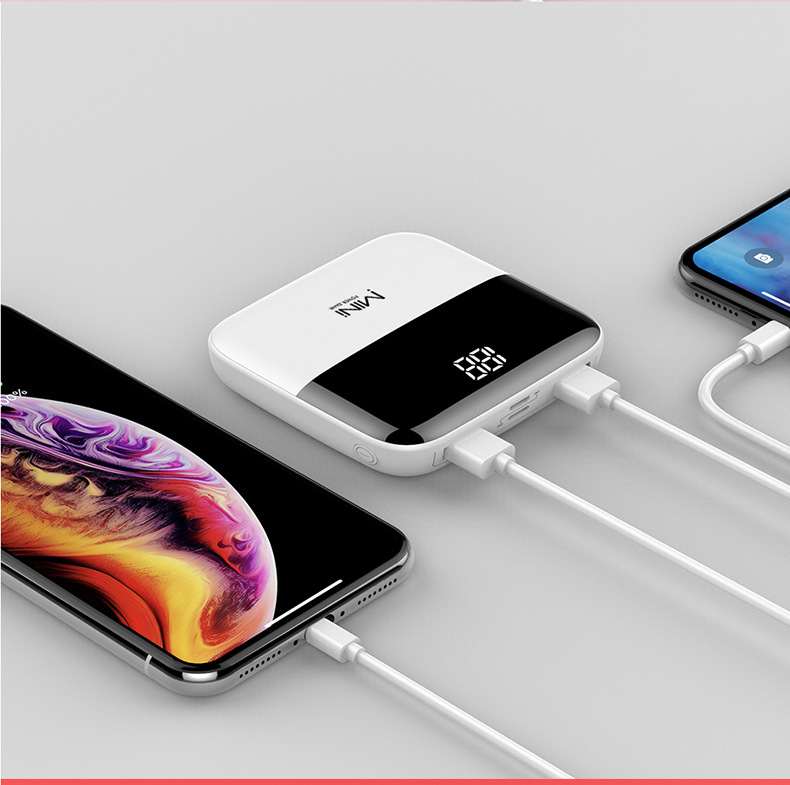 Product Description
Product information
Battery type: polymer lithium ion battery
Applicable type: general purpose
Battery type: soft case
Shell material: plastic
Additional function: multi-U port output
Size: 156*82*20mm
Conversion rate: 85 (%)
Wired input: DC 5. 1V-2. 1A (MAX)
Wired output: DC 5. 1V-2. 1A (MAX)
Wireless input: DC 5. 1V-1300mA (MAX) 8. 5W
Wireless distance: ≤10mm Standard=WPC Qi VER1.2
Power: Input DC 5.1V-2. 1A (MAX)
Output: DC 5.1V-2. 1A (MAX)
Operating temperature: -10 to 50°C
In and out interface: Micro USB input charging + standard USB output discharging
Size Information
 156*82*20mm

Packing list
power Bank X1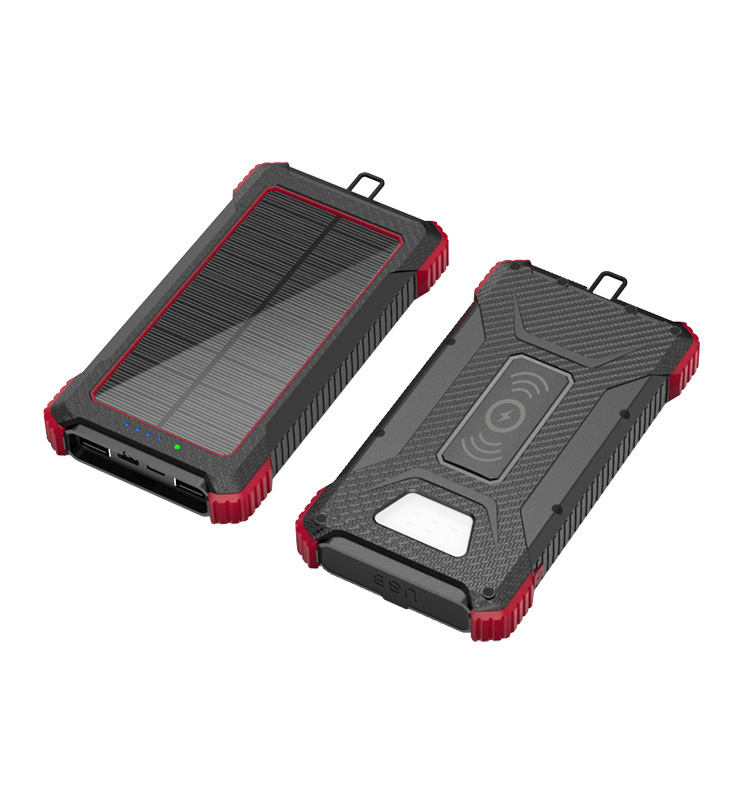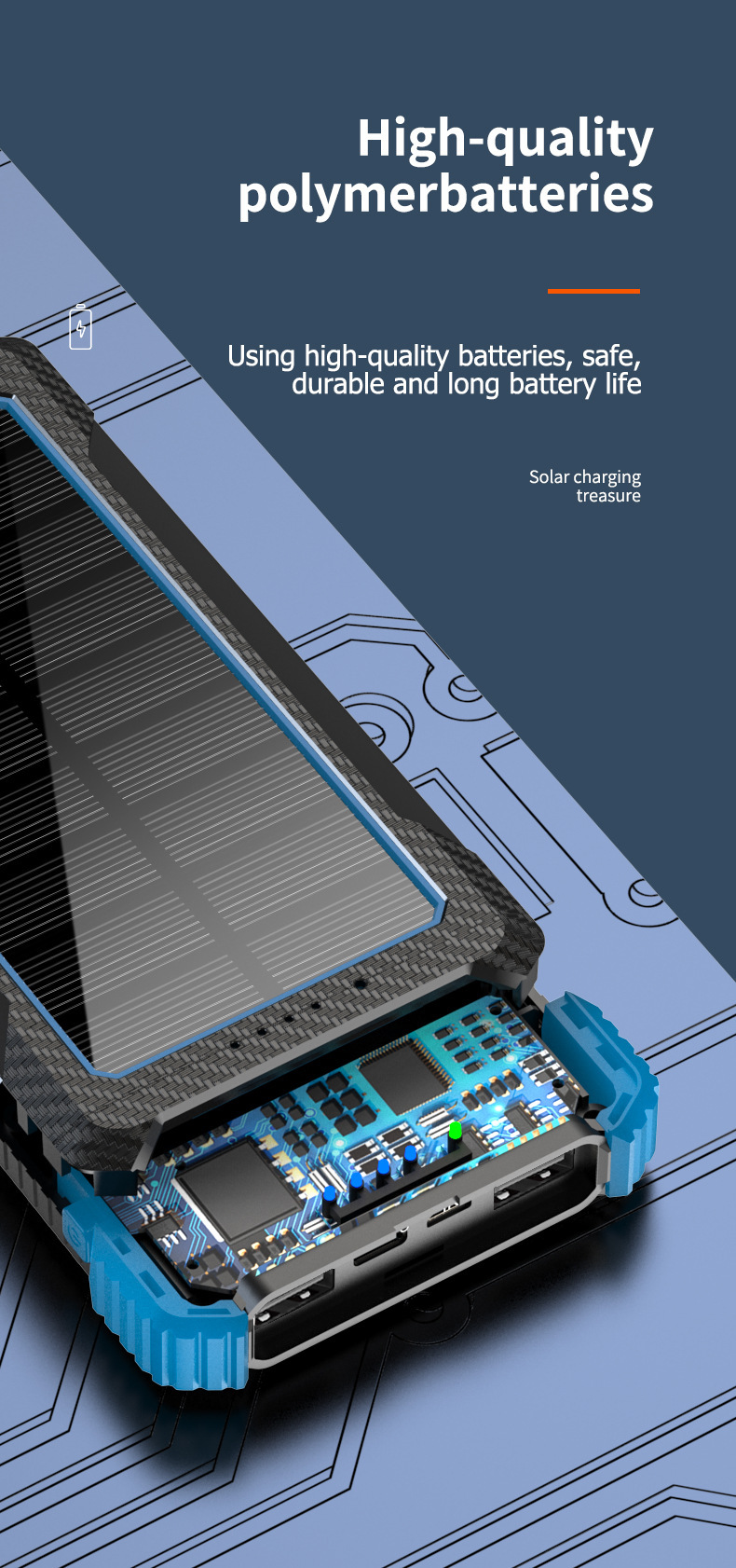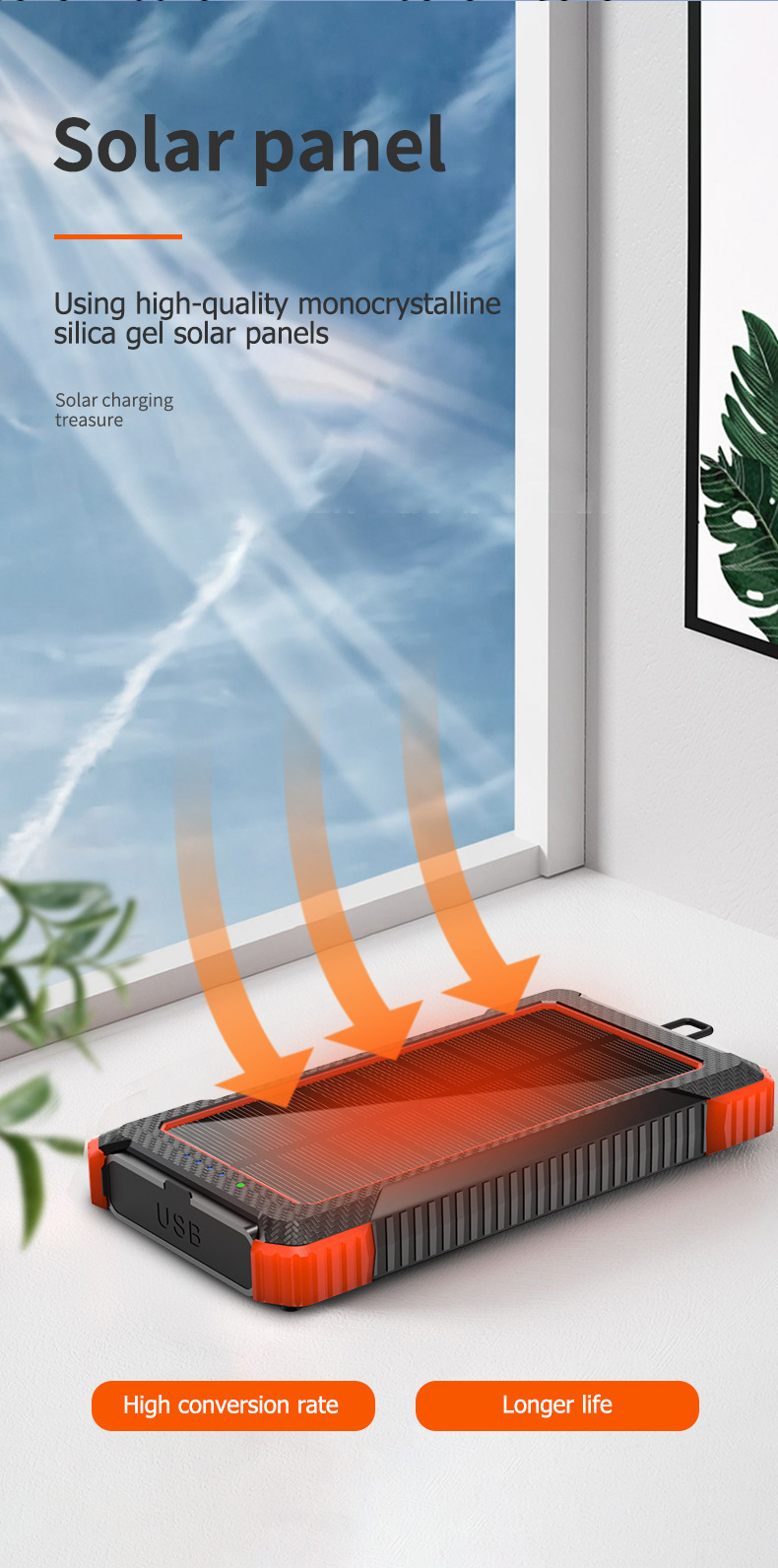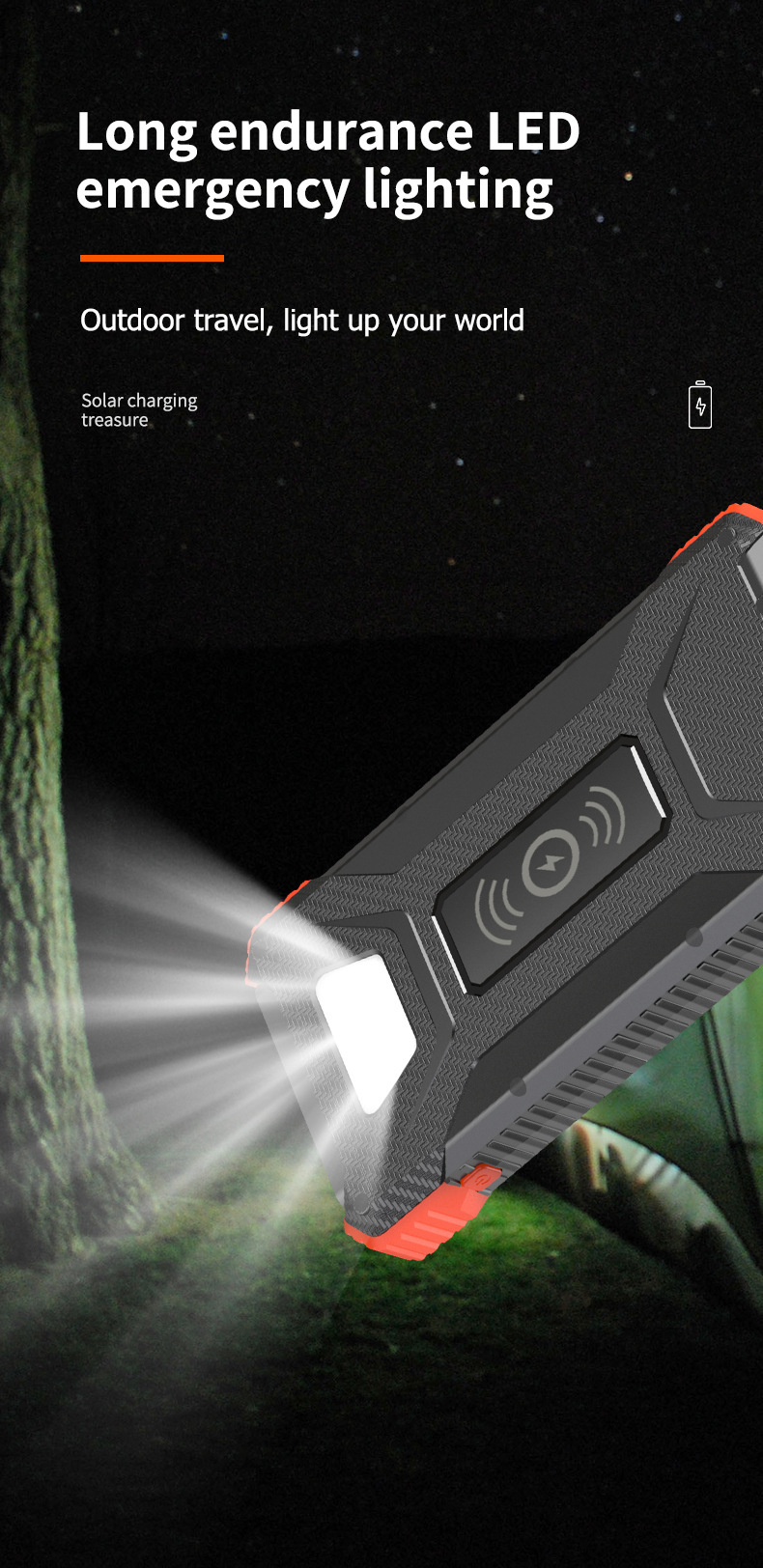 Product Description
Overview:
【Sleep Headphones & Sports Headband 2 in 1】- Lavince Sports Headband allows you to listen to your music without having to wear additional headphones, and protects you from being disturbed by your messy hair and sweat. Microphone to let you won't miss any callings.Perfect suitable for gym, workout, running, yoga and other outdoor activities. Ideal for children, college students, dorm life, shared apartments, noisy roommates, snoring spouses and co-eds.
【Wireless Version-5.0 Technology 】- Wireless Headband pairs with any Bluetooth-enabled smartphone or tablet device quicker & easier. 45 feet wireless range, rechargeable LiPO battery and a 2-hour charging time provide up to 10 hours of Playing Music or 12 hours of Talking with a 100 hours standby time. Perfect fit Sports or Sleep.
【Premium Audio Quality 】 - Thickness is only 0.25-inch speaker, which is very comfortable for sleepers. True HD HIFI sound featuring the latest Bluetooth technology that produces great sound quality.
【Best Sleeping Headphones for Side Sleeper】Devices module is in the middle of the speakers, and won't press the ears, which is very comfortable for side sleepers sleeping. The ultra-thin flat headphone speakers are comfortable enough to wear while lying down or sleeping on your side. They block out ambient noise without using earplugs that are painful & fall out.
【Fashion, Comfy & Washable】 - Our sports headband is made of special fabric, compressive on pressure to protect your ears and has great breathability. Please take out the devices module before full wash the headband.
Product information:

Bluetooth version: 5.0
Bluetooth protocol: AGHSP
Bluetooth solution: Lanxun
Bluetooth transmission distance: 10 meters
Headphone channel: stereo (2.0)
Music playback time: maximum sound 7H, medium volume 10 hours
Microphone distance: 1 meter
Bluetooth standby time: 72H
Battery capacity: 150ma/h
Battery power: 0.55W
Speaker impedance: 32 ohm
Speaker power: 0.02W
Frequency range: 2.4-2.4835GHz
Sensitivity: 45db
Transmitting power: 6dB
Audio output distortion: 0.6%
Audio output signal-to-noise ratio: 93dB
Charging time: 1-2 hours
Maximum input voltage: DC 5V
Maximum input current: 150mah
Maximum input power: 0.55W
Product packaging information
Size: 27cm*10cm
Packing accessories: Bluetooth headscarf. Manual. Charging cable. OPP bag
This is CE certified
Packing list:

1*Bluetooth Headscarf. Instruction Manual. Charging Cable. OPP Bag
Product Description
The Headset are designed to help people not only save money but have a pair of super high-quality headphones at the same time. 

Long Lasting Battery Life
Star pods last 6-8 hours on a single charge, and fully charge in just under 60 minutes!
Noise Canceling 
Built-in padding technology makes star pods noise canceling, increasing the quality of your music. 
High-fidelity audio
The apple-designed dynamic driver provides incredible high-fidelity audio
Powerful dual-neodymium ring magnet design delivers ultra-low distortion so you can hear all the detail in your music
Features a custom high dynamic range amplifier
Powerful computational audio
With an Apple-designed H1 headphone chip in each ear cup, a custom acoustic design, and advanced software, AirPods Max uses computational audio to create a breakthrough listening experience
A total of 20 audio cores enable Adaptive EQ, Active Noise Cancellation, Transparency mode, and spatial audio with dynamic head tracking
Adaptive EQ tunes low- and mid-range frequencies to each cushion seal for a consistent listening experience
Industry-leading Active Noise Cancellation
Eight microphones enable industry-leading Active Noise Cancellation so you can block out the world around you
Automatically adapts to the way your headphones fit for truly immersive sound
Continuously adjusts 200 times per second for real-time noise cancellation—so you can focus on your music, podcasts, and calls
In Transparency mode, hear your surroundings without having to pause music or reduce volume, so you can stay aware of traffic, hear announcements, and talk with friends
Spatial audio with dynamic head tracking
Spatial audio provides a theater-like sound experience that surrounds you for your favorite movies and TV shows
Accelerometers and gyroscopes in both AirPods Max and iPad or iPhone constantly track and compare motion to anchor sound to the device you're watching—so an actor's voice is always fixed to the actor, even if you move your head
The headband frame is made from stainless and spring steel for strength and flexibility, with telescoping arms to fit a wide variety of head shapes and sizes
The Knit mesh canopy across the headband frame distributes weight to reduce pressure on your head
Ear cups pivot and rotate independently for a consistent fit and seal all day, then lie flat for storage
Acoustically engineered memory foam ear cushions, covered with a breathable knit mesh fabric, form a gentle but effective seal around your ears
Product Description
This is a must-have for incoming Work From Home & Virtual Class sessions.
Impressive Stereo Sound
A dual 40mm large-aperture driver and Bluetooth 5.0 Tech provide stable transmission speed, lower latency, and better audio output. To have a better Hi-Fi stereo music experience. Make sure the ear cushions around your ears close to get a better Hi-Fi stereo sound experience and immerse yourself in the rich audio.
 Hands-Free Call & Built-in Mic
Bluetooth headsets provide a quick and stable connection with your Bluetooth-enabled devices within 33 feet, with a high-quality built-in microphone for hands-free calls, which is convenient for you to free yourself from wires.
Custom Protein Earmuff & Foldable Design
The Memory-protein ear cushion simulates human skin texture, ensuring lasting comfort. Care for your ears and reduce more pressure when listening to music. The foldable headband is designed for saving space when traveling
 Wired & Wireless with Long Battery Life
These wireless over-ear headphones are compatible with all Bluetooth or 3.5mm plug cable-enabled devices. Enjoy Music with its Long battery life 700mAh battery,20 hours of playtime, and 2.5 hours of fast charging.
Specification:
Color Black
Bluetooth Version V5.0
Bluetooth Distance ≦10m
Charging Voltage DC5V
Battery 300mAh
Charging Time 2-3 hours
Time Song:17h; Song + Lighting effect: 8.5h
Frequency 20Hz-20kHz
Charging DC5V-1A
Rated Power 30mW
Sensitivity 108±3dB
Net Weight 201g
Audio Cable Length 80±5cm
Earmuff size 90*25MM (diameter * thickness) (inner hole 40MM)
Package Includes:
1*Wireless Headphone
1*Charging Cable
1*Audio Cable
1*User Manual
Product Description
Get Crisp, Clear Sound While on the Go
Tired of your earbuds falling out while you exercise or getting tangled in a bunch of wires?
Banish the cables and listen to your favorite music or podcast in the utmost comfort. These wireless earbuds are suitable for any type of weather and any activity. They're compatible with all Bluetooth devices and can be used for phone calls with their built-in microphone and voice activation. These earbuds also offer:
Features:
8D surround sound, 5.0 dual-ear chip, large capacity, true wireless Bluetooth headset
Graphene bass diaphragm, HIFI high-frequency technology, 10MM dynamic speaker unit
Two connection methods: single/double free to use, single ear listening to enjoy alone, listening to HiFi stereo in both ears.
5.0 automatic boot pairing, built-in active noise reduction IC, HD call.
5.0 Bluetooth game without delay, the electric cabin can be used as a mobile phone bracket mobile phone emergency power supply, multi-function use.
Specifications:
Type: Headphone
Headphone type: in-ear headphones
Bluetooth protocol: HFP/HSP/A2DP/AVRCP
Music time: about 48 hours
Call time: about 48 hours
Bluetooth distance: about 10 meters
Waterproof: life-grade waterproof
Connection method: single/double free to use
Color: black
Function: music play/pause, call answering noise reduction, IOS power display, voice prompt
Bluetooth version: V5.0
Compatible devices: Bluetooth devices such as Xiaomi, Samsung, Apple, Huawei, Oppo, Vivo, Lenovo, tablets, etc.
Package Included:
2 x Mini Bluetooth headphones (left and right)
1 x Charging Box
1 x USB charging Cable
1 x Instruction Manual
Product Description
Portable Stereo Headphones 
Ergonomic Design

Built from materials that are extremely nice to touch which provides the model premium outlook. The super-soft memory-protein foam leather earmuffs and headbands contribute to maximum comfort regardless of how long you use them.
Built For Your Comfortability

They are foldable and stretchable, which allows you to find the perfect fit without constraint and excellent durability. Earmuff imitates human skin texture, ensuring lasting comfort. 
Astonishing Sound Production

Lose yourself in immersive music even at the lowest volume levels! specially developed software and noise reduction technology designed to prevent you from hearing ambient noises.
Specifications:
Standby time 6 hours
Talk time 6 hours
Driver type Dynamic
Max. of External memory 16GB
Connectivity Wired and Wireless
Bluetooth protocol V5.0
Sensitivity 95±3dB
Working Time 6 hours
Charging Time 2 hours
Language English
Main Materials Plastic
Package Weights 0.35kg
Music Time 6 hours
Frequency response 20-20000Hz
Bluetooth distance W/O obstacles 10m
Impedance 50Ω
Package Includes:
1 * Bluetooth Headset
1 * USB Cable 
1* Aux Cable
Product Description
Multifunctional Design
4 in 1 Multifunctional: Adopting BT 4.0 Wireless Technology(Easy to pair with almost any BT-enabled audio players devices), equipped with a 3.5mm audio jack(provides a simple wired connection of a variety of music players, such as MP3 / MP4, etc. without BT function devices), comes with built-in FM Radio Module (bring you much convenience to listen to news). Also can work as a TF Card (support up to 16G) MP3 Player.
Ergonomic Design
 Light and Portable, folding, and adjustable headband length design. Its ear cushion design is based on the outline of the human ear which is comfortable to wear and can greatly insulate the noise around you, so you can hear your music and call clearly. The Over-ear styling is stable, guarantying 100% Stable, and Comfortable when walking, exercising, running, climbing, skating, cycling, fishing, and other outdoor activities.
HI-FI High Sound Quality
This product uses CSR chips and 1.6 inches (40 mm) drives and has a sealed design that provides excellent high-fidelity sound quality. When you listen to music or watch movies, you can enjoy a low sinking quiet sound with clear and excellent audio.

[CVC6.0 Noise Cancellation & High-sensitivity Mic]
Adopt Built-in CVC6.0 Noise Canceling Technology and high-sensitivity microphone to reduce ambient noises and grasp the detail of voice, enabling clearer sound from the microphone. You can get high-quality hands-free phone conversations even on the street or inside a shopping mall.  
Specification:
Item Type: Headphones
Bluetooth Version: V4.0
Frequency: 2.40GHz-2.48GHz
Power: ≤ 4 dBm, Class 2
Effective Range: 10 M
Sensitivity:  -84dBm / 0.1% BER
Frequency Response: 20 Hz – 20 KHz
Speaker Size:  40 mm

Voltage: 3.7VDC (Built-in 400 mAh Rechargeable Battery)

Talking Time: 8-9 Hours
Standby Time: 250 Hours
Charge Time: 2-2.5 Hours
Current: 40 mA
Operate Temperature: -20 ~ +55°C
Package Includes:
1 x Headphones
1 x Charging Cable